BIRDIE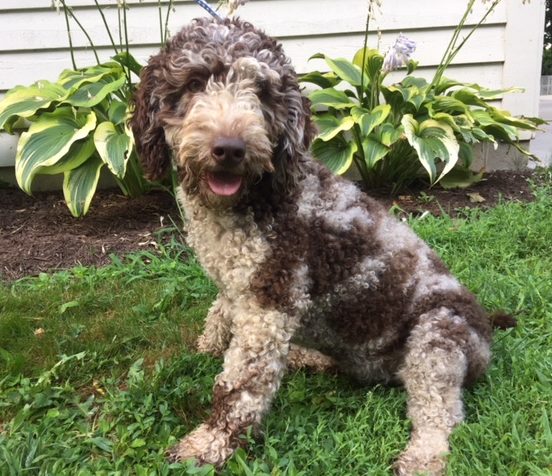 Birdie is our own pup from Millie and Merle. She is a multi gen, nonshedding. Very playful but mild. She weighs about 28lbs.
RUBY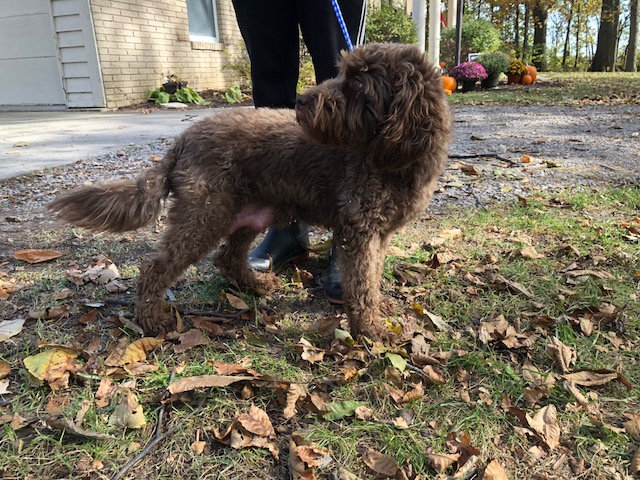 Ruby is our own pup from Daisy and Merle. She is a mini F2B. She weighs about 20lbs. She loves to run with the kids and is a very happy girl!
INDY
CASEY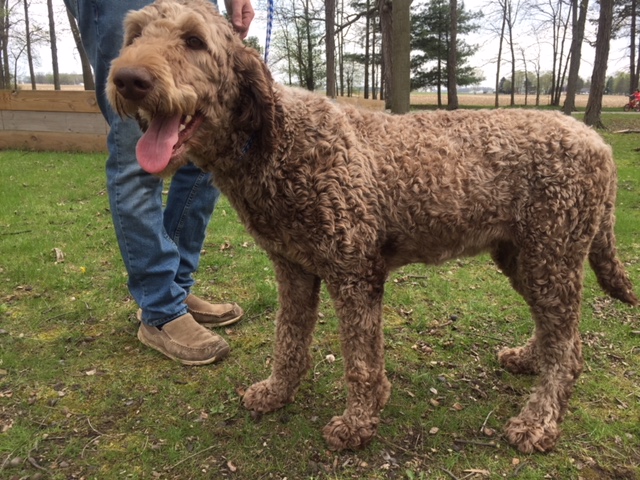 ---
Casey is a standard multi gen. She is one of our own pups from Penny and Stone. She is very laid back and gentle. She weighs about 65 lbs.
Penny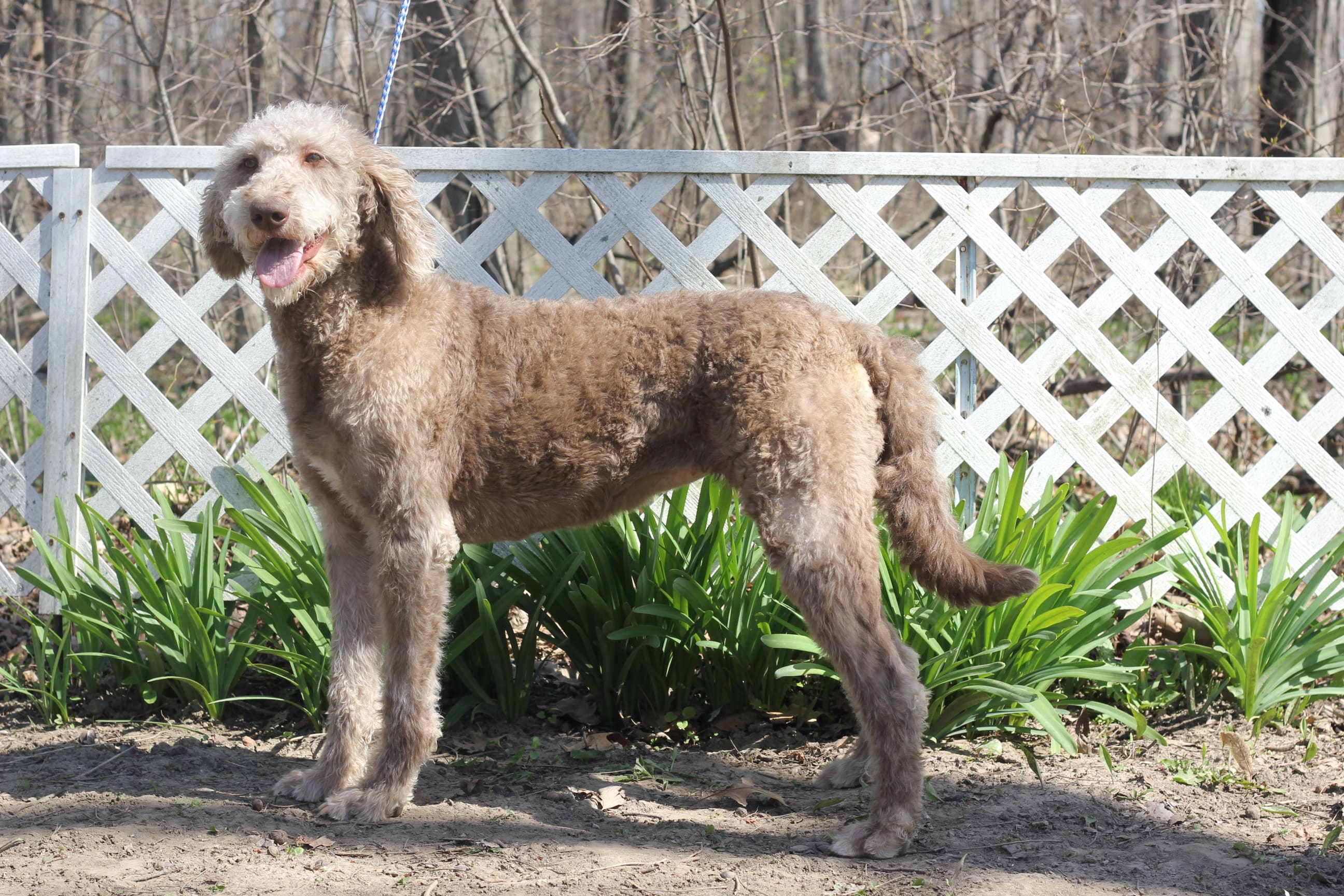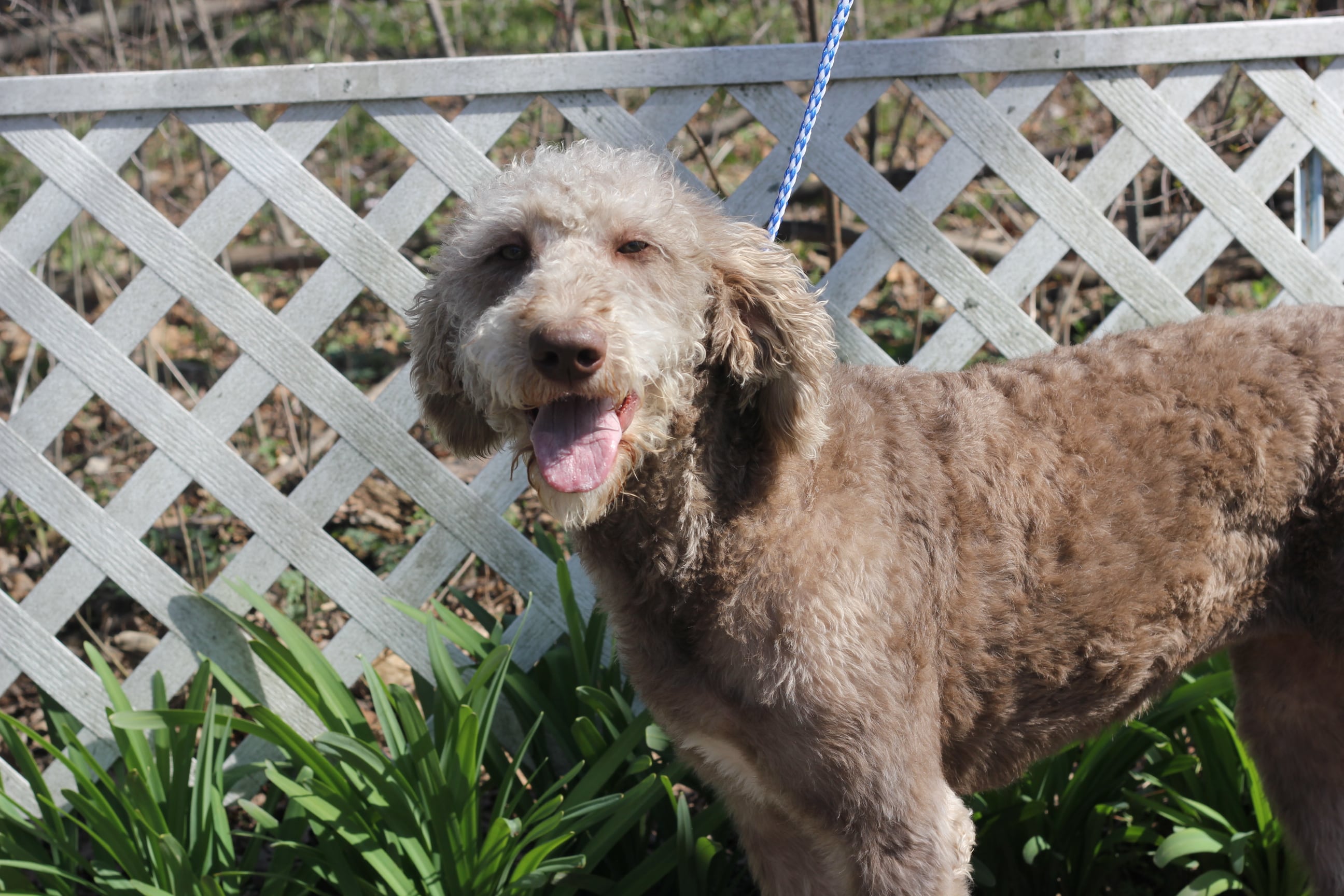 Penny is a beautiful, multicolored cafe' multi gen labradoodle. Her coat has silvers, reds, and browns! She's about 60 lbs and is built more like a standard poodle. She's such a happy girl, always ready to play and join in the fun with the kids!
Millie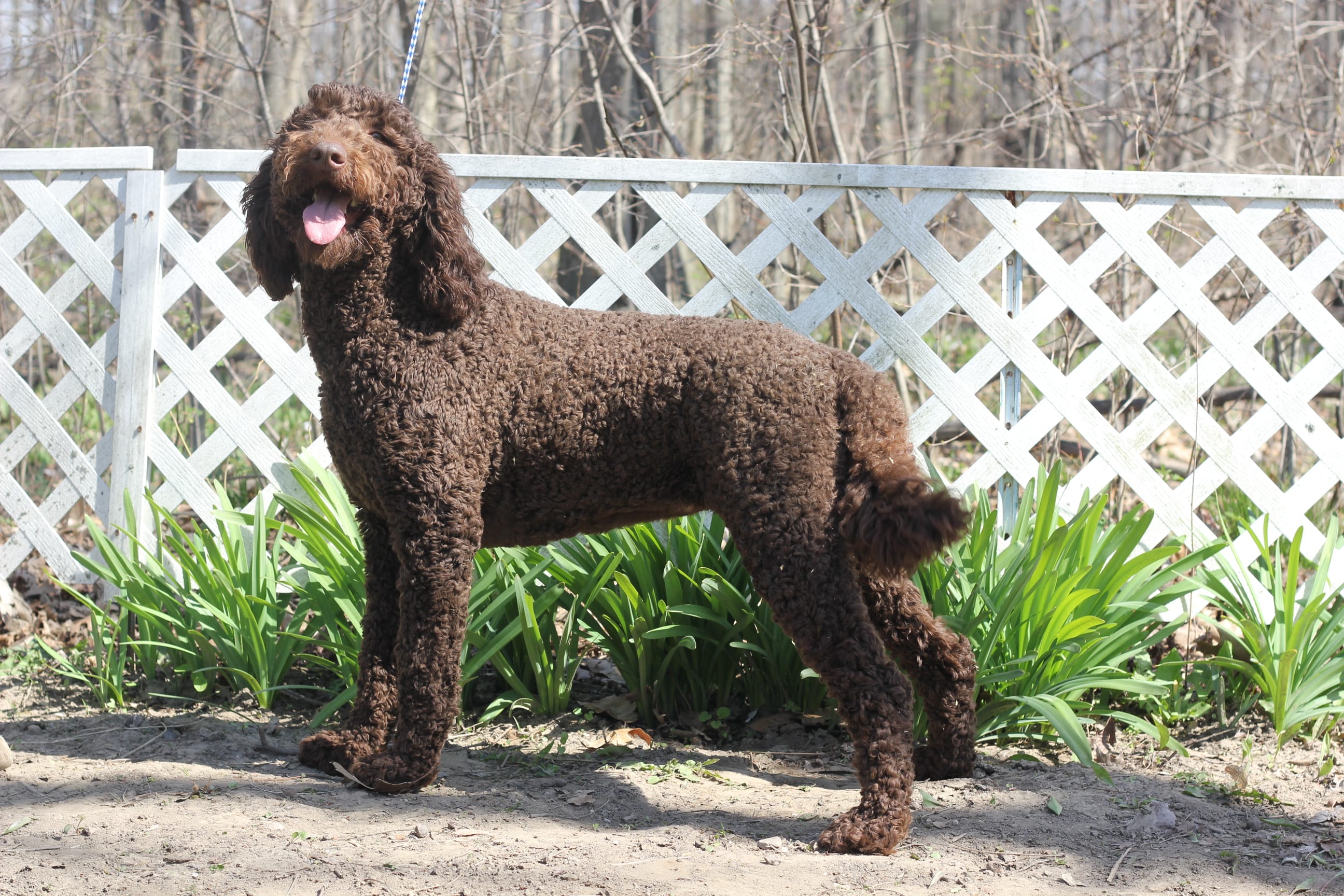 Millie is a multi-gen chocolate labradoodle and weighs about 70 lbs. Millie is a cuddler and very patient with kids. She likes to be brushed and petted all day!
Pip
Pip is a quiet, little girl. She's a phantom, F1 labradoodle. She's one of the smallest of our girls at just 45lbs. She's very playful and so soft and cuddly!
Nora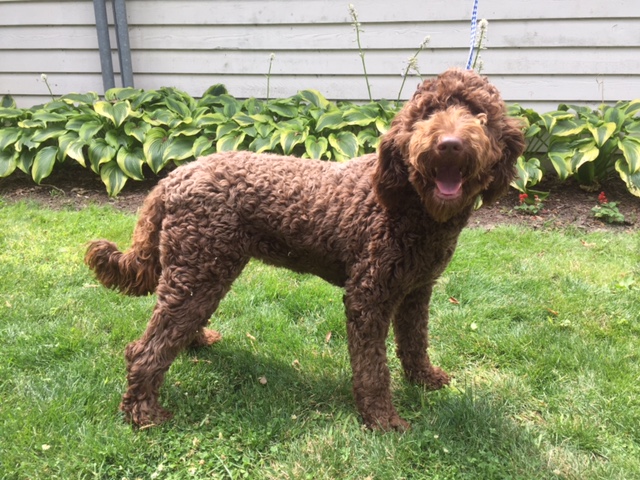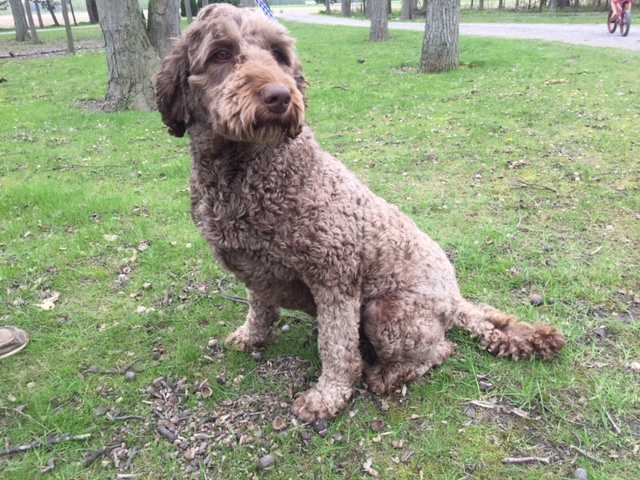 Nora is a multi gen standard, but she is very small for a standard. She weighs about 50lbs. She is so sweet! She is chocolate with a streak of silver to her back, which comes from her mother, Penny.
Dixie
Dixie is one of our pups from Indy and Rusty. She has a beautiful loose curl. Very playful and loves her kids! She weighs about 15lbs.
Scout
Scout is a medium, multi gen labradoodle. He loves to play and adores being around kids, especially chasing our boys! He weighs about 40 lbs.
Oscar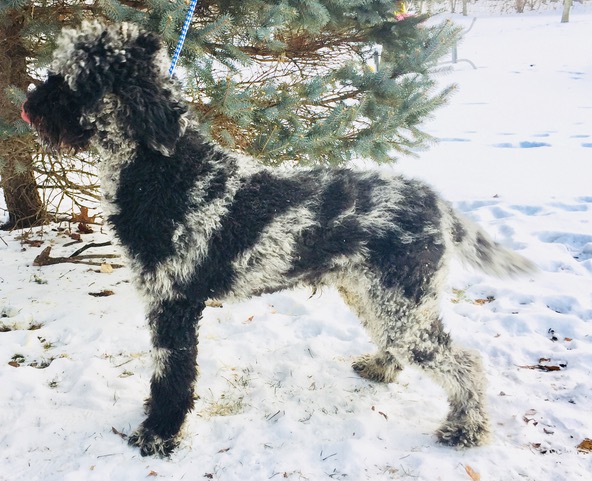 Oscar is a standard multi gen blue merle labradoodle. He weighs about 55 lbs and loves to run in our backyard!
Merle
Merle is a mini merle poodle. He weighs about 12 lbs. He is a happy little guy, follows by your side all the time! He is our smallest adult, and doesn't mind our children carrying him around. 🙂
Buster
Buster is a 18 lb. multi generation chocolate labradoodle. He is very obedient and playful. (Buster belongs to Stamm Farm Doodles in Archbold, OH)
RUSTY
Rusty is a very playful , fun red multi gen. He is about 15lbs. (Rusty belongs to Stamm Farm Doodles in Archbold, OH)
PINCHO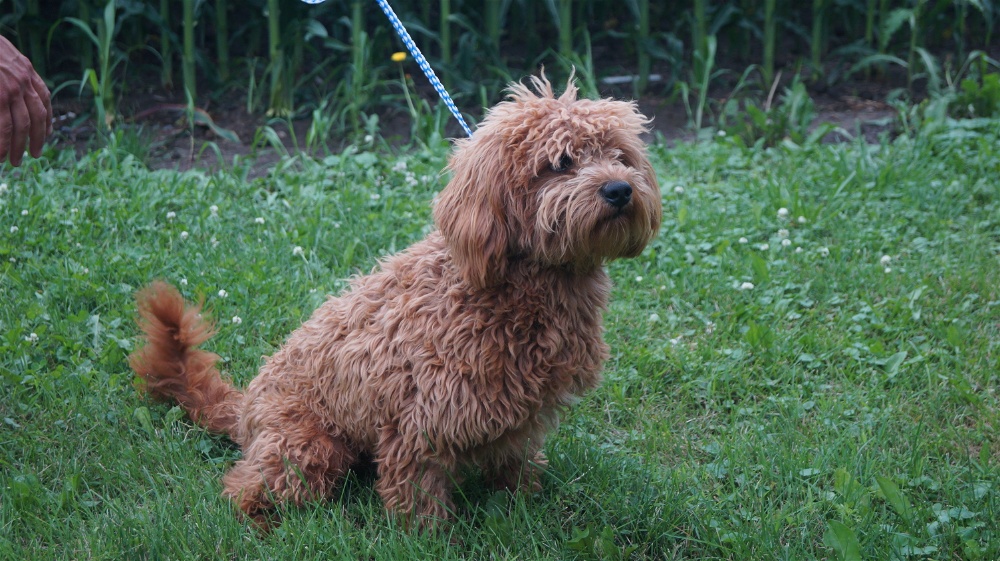 Pincho is a 22lb red multi gen labradoodle. (Pincho is owned by Stamm Doodles of Archbold, OH)